Hi everyone! I'm Amy Plum, writer of YA paranormal stories, and Alabama girl living in Paris, France.
Tell us a little about your books?
My DIE FOR ME trilogy is set in (one guess...) Paris! It follows Kate, a teenager from Brooklyn who moves to the French capital with her sister to live with their grandparents after their parents' death. Kate finds herself falling for a handsome French boy, Vincent, only to discover that he is a revenant--an undead human whose fate is to save mortals from preternatural death. Kate's ties with Vincent and his kind plunges her and those she loves into the middle of a war between good and evil that will find its dramatic climax in the City of Light.
Is this your first RT convention?
Nope - this is my second. I was in Chicago last year.
What are you most looking forward to at RT?
Hanging out with other authors and meeting YA bloggers and readers IN THE FLESH.
If you've been to one before any tips for us newbies?
As soon as you get your badge, make a dash for the goody room! (Wait...why am I telling you this? I'll be there fighting you for the YA ARCs!)
Where can we find you at RT? Are you on any panels going to any parties etc.
I am doing the author speed dating on
Saturday from 2:30 - 3:30 PM. And I'll definitely be at the Teen Day party. And quite likely the bar in the later hours.
Authors your most excited about meeting?
I'm most excited to see the people I already know. I'll haven't yet checked to see who all is coming, but last year we had a blast.
If we seen you at the bar what drink would be in your hand?
Since this event is for paranormal authors, can you tell us more about the paranormal in your book?
The revenants (bardia are the good guys and numa are the bad) are a supernatural being that I created expressly for the DIE FOR ME books. They have lived alongside humans since the very beginning, but went into hiding around a thousand years ago. Bardia begin as humans, but after sacrificing their life to save another they resurrect and spend the rest of eternity saving mortals from untimely death. When rescuing humans involves dying, they resurrect at the age they died the first time. Their nemeses are the numa, revenants who die after betraying someone to their death, and are thus eternally caught in a cycle of death and betrayal.
What's your favorite paranormal and why?
I love all paranormal. Anything that deviates from the world we see and its rules fascinates me.
Tell us a little about your newest book?
My newest book is IF I SHOULD DIE. It is the final installment in the DIE FOR ME series, and the most exciting of the three novels. If I had to sub-categorize the three books further than "paranormal romance," I would call DIE FOR ME a romance, UNTIL I DIE a mystery, and IF I SHOULD DIE a thriller. Everything comes to a head in this book. Kate has grown over time, and in this book is at her most kick-assedness. (Oh how I love girls with swords.)
What inspired you to write in the paranormal genre?
I hadn't read paranormal since my own young adulthood (back when dinosaurs roamed the earth), but was attracted to the idea of creating a new species of immortal beings. (And making them as seductive as their otherworldly cousins: vampires, werewolves, angels, gods, and the like.)
Any plans in the city while you're there?
I'm leaving my plans up to the locals: Tessa Gratton and Natalie C Parker. I plan to follow them around like a sheep if I ever decide to venture outside the hotel.
How are you traveling to RT? Where are you coming from? Any interesting hiccups?
I'm coming by plane from Paris. Last year one interim flight was cancelled, and I got stuck in Ontario for a day. Hopefully this time will be smooth sailing. *knocks on wood*
What would you like to find in the "Goody Room"?
Colin Firth dressed in his Mr. Darcy shirt with the ruffly sleeves and tight trousers.
How is attending a convention as an author different than as a reader?
I never actually attended a convention before I was an author, but think it's similar to going as a reader in that I'll be spotting authors I don't know and fangirling all over the place.
What kind of opportunities are there for you at RT?
Last year I had the opportunity to paint readers' fingernails while dressed in my pajamas and pink fluffy slippers. Unfortunately, the YA Slumber Party hasn't been rescheduled this year, so I'll have to find some other way to be highly inappropriate in public.
What authors do you hope have tables beside you at the Giant Book Fair?
It's alphabetical, so last year I was between Aprilynne Pike and Beth Revis, and within leaning distance of Carrie Ryan and Stephanie Perkins. I know more authors are coming this year, so who knows who will be my signing buddies!
Who are you bunking with?
I'm bunking with Josie Angelini, in a room connecting to those of Tara Hudson and Anna Carey and Tessa Gratton and Natalie C. Parker.
Favorite/least favorite convention experience?
Favorite: seeing all the people dressed up as fairies/steampunk/historical romance heroines. Least favorite: leaving.
Why do you attend conventions?
Most of a writer's life is solitary. I balance it out by using conventions and retreats to hang out with other authors and meet my readers.
Is your RT experience all planned out or are you more of a fly-by-the-seat-of-your-pants type person?
I'm a pantser all the way.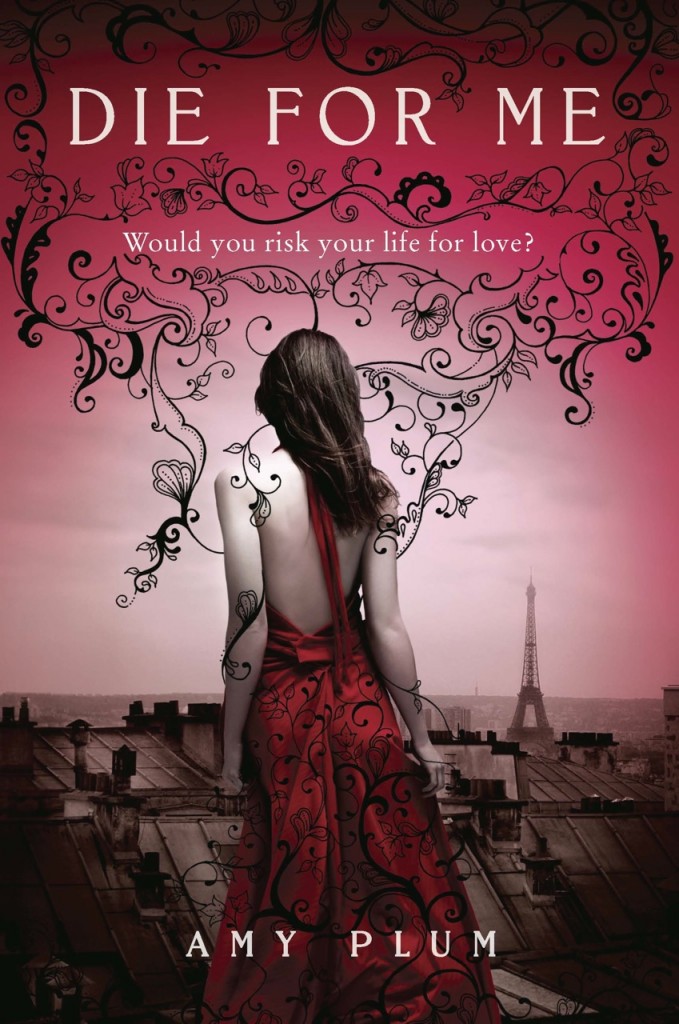 In the City of Lights, two star-crossed lovers battle a fate that is destined to tear them apart again and again for eternity.
When Kate Mercier's parents die in a tragic car accident, she leaves her life behind to live with her grandparents in Paris. For Kate, the only way to survive her pain is escaping into the world of books and Parisian art. Until she meets Vincent.
Mysterious, charming, and devastatingly handsome, Vincent threatens to melt the ice around Kate's guarded heart with just his smile. As she begins to fall in love with Vincent, Kate discovers that he's a revenant–an undead being whose fate forces him to sacrifice himself over and over again to save the lives of others. Vincent and those like him are bound in a centuries-old war against a group of evil revenants who exist only to murder and betray. Kate soon realizes that if she follows her heart, she may never be safe again.
An International Bestseller, DIE FOR ME was voted to the
Summer 2011 Indie Next list
and was
The Romance Times top pick
for May!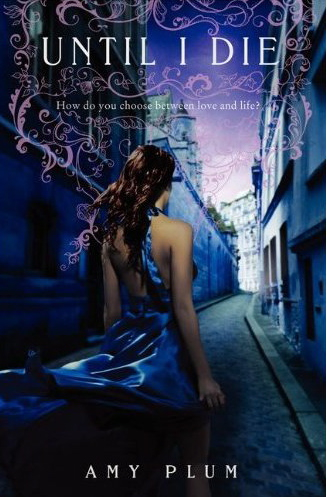 Kate and Vincent have overcome the odds and at last they are together in Paris, the city of lights and love.
As their romance deepens there's one question they can't ignore: How are they supposed to be together if Vincent can't resist sacrificing himself to save others? Although Vincent promises that he'll do whatever it takes to lead a normal life with Kate, will that mean letting innocent people die? When a new and surprising enemy reveals itself, Kate realizes that even more may be at stake—and that Vincent's immortality is in jeopardy.
"The sequel to DIE FOR ME, this book is even better than the first. A thrilling adventure set in the City of Love, there's a more complex enemy to fight against. With perfect twists and turns in all the right places, this hook ending will leave you dying for more."
(RT Book Reviews)
Click here to read more about the book, view the trailers, see reviews, and more!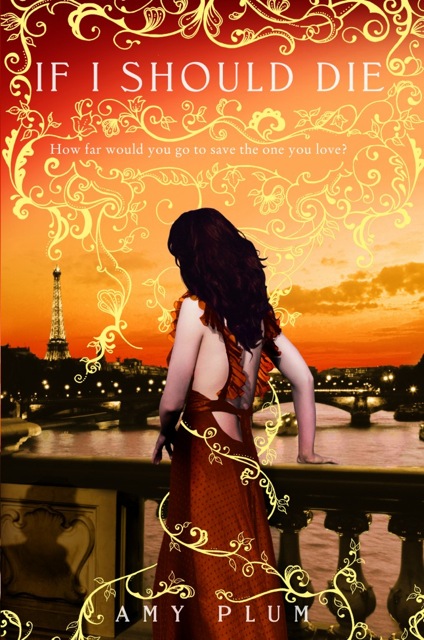 The final book in the DIE FOR ME trilogy will be released in May 2013!
I will not lose another person I love. I will not let history repeat itself.
Vincent waited lifetimes to find me, but in an instant our future together was shattered. He was betrayed by someone we both called a friend, and I lost him. Now our enemy is determined to rule over France's immortals, and willing to wage a war to get what they want.
It shouldn't be possible, none of it should be, but this is my reality. I know Vincent is somewhere out there, I know he's not completely gone, and I will do anything to save him.
After what we've already fought to achieve, a life without Vincent is unimaginable. He once swore to avoid dying—to go against his nature and forsake sacrificing himself for others—so that we could be together. How can I not risk everything to bring my love back to me?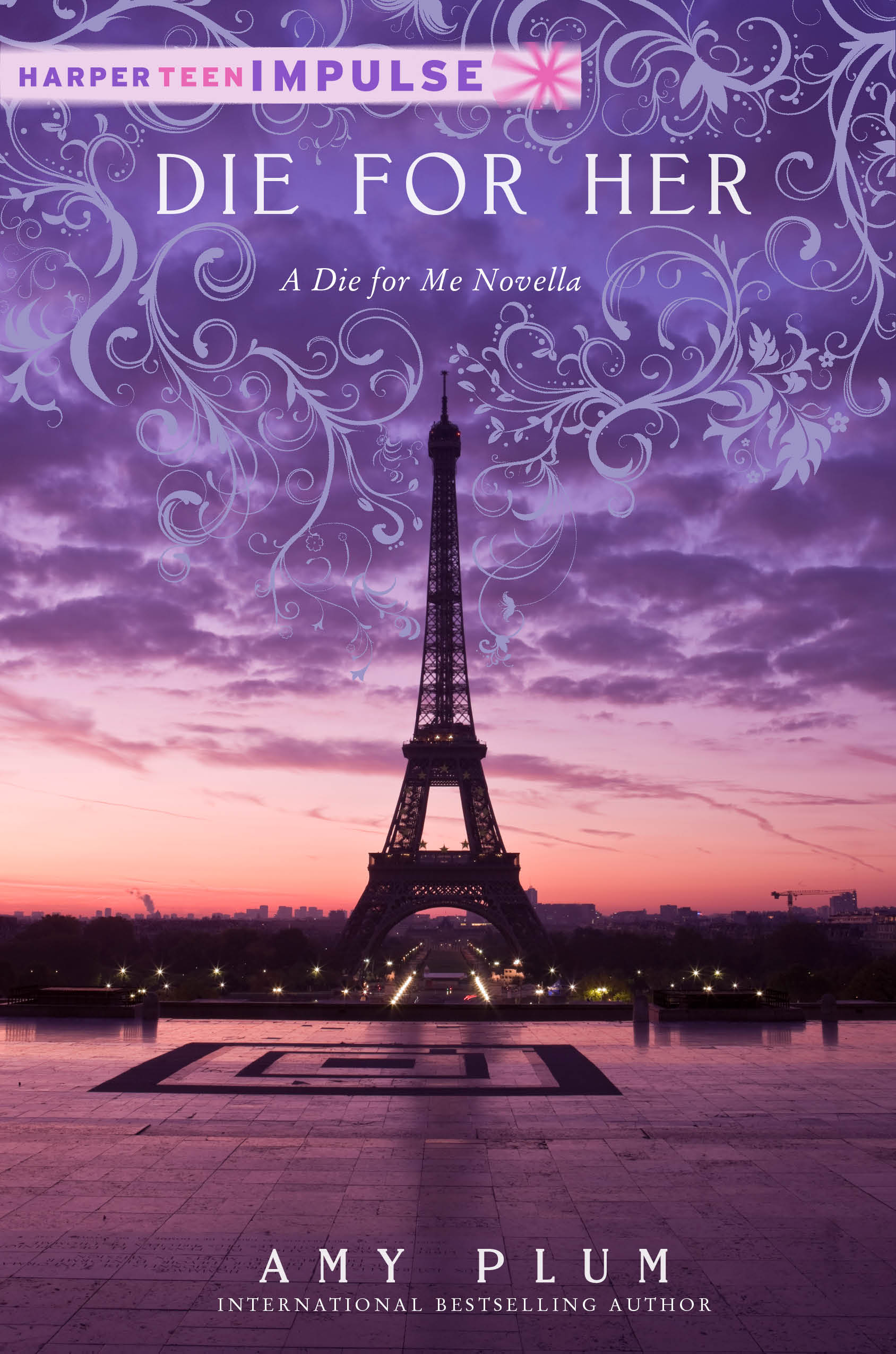 The digital novella counts as DIE FOR ME 2.5, recounting the stories of the first two books from Jules's point of view. Coming April 2, 2013!
The official summary: Set in the romantic and death-defying world of the international bestselling Die for Me trilogy, this digital original novella follows Jules, a brooding, immortal French artist who has fallen in love with his best friend's girlfriend.
Jules Marchenoir is a revenant—an undead being whose fate forces him to sacrifice himself over and over again to save human lives. He's spent the better part of the last century flirting his way through Paris, but when he met Kate Mercier, the heroine from Amy Plum's Die for Me trilogy, he knew his afterlife had changed forever and he had found the love of his life. Until Kate fell for his best friend, Vincent. Now Jules is faced with an impossible decision: choosing between his loyal friend and a love truly worth dying for.
Click here to read more about the book!
Amy Plum is the author of the DIE FOR ME series, a YA trilogy set in Paris. The first and second book, DIE FOR ME and UNTIL I DIE are international bestsellers, and have been translated into eight different languages. The third book, IF I SHOULD DIE will be released in May 2013.
Amy grew up in Birmingham, Alabama before venturing further afield to Chicago, Paris, London and New York. An art historian by training, she can be found on most days either daydreaming or writing (or both) in a Parisian
a Rafflecopter giveaway