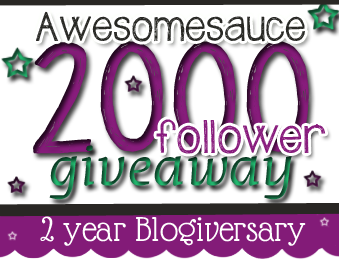 Welcome to 2 years of blogging here at AwesomeSauce Book

C

lub! To
celebrate and to thank every single one of you for being so amazing we're setting up a monster giveaway! We're counting down to the new year, the official end to our second year, and the amazing beginning of our third. With the help of some freaking awesome authors we have a giveaway for each day leading up to the new year.

We Ambers aren't really mushy here at AwesomeSauce but we'd like to

take a minute to sincerely thank every one who has been with us along

this journey. We hope you've enjoyed it as much as we have. And we hope you stick with us in the years to come!
Today we are giving away an amazing AwesomeSauce swag pack!
Tons of Swag here!! Some of them are signed too.
Just fill out Form to enter.
Open INT
Oh

and

Merry

Christmas

!
a Rafflecopter giveaway