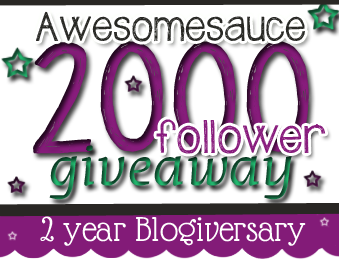 Welcome to 2 years of blogging here at AwesomeSauce Book

C

lub! To
celebrate and to thank every single one of you for being so amazing we're setting up a monster giveaway! We're counting down to the new year, the official end to our second year, and the amazing beginning of our third. With the help of some freaking awesome authors we have a giveaway for each day leading up to the new year.

We Ambers aren't really mushy here at AwesomeSauce but we'd like to

take a minute to sincerely thank every one who has been with us along

this journey. We hope you've enjoyed it as much as we have. And we hope you stick with us in the years to come!

Today's Giveaway is an ebook copy of
The Selkie by Rosanna Leo
This was supposed to be her year. However, after losing her job and discovering her fiancé cheating, Maggie Collins has her doubts. When her grandmother dies, she hits rock bottom. Maggie travels to her grandmother's home in Orkney, Scotland to sort through her gran's things, only to discover the old woman has left her a seal pelt as her inheritance. She also learns that others are after the pelt.

To add to her frustration, Maggie's dreams are filled with luscious images of a long-haired man, images that draw her to the magical beaches in Orkney. Although she's lost her trust in men, this dream man inspires her with a lust she's never known before.

Calan Kirk has also been dreaming. Dreaming of Maggie, the mortal woman who arouses him as no other woman ever has. Meeting her in the flesh when she arrives in Orkney is nothing short of spontaneous sexual combustion. But she is a human, and not to be trusted. He needs the seal pelt, not a red-haired temptress.

As a thief ransacks Maggie's grandmother's house, Maggie and Calan are thrust together. They must search for the animal skin, a mythical relic which once found, will either bring them together or rip them apart forever.
Just Fill Out Rafflecopter to Enter
Open International
18 and Older
a Rafflecopter giveaway
and a super thanks to Rosanna for donating to the event!