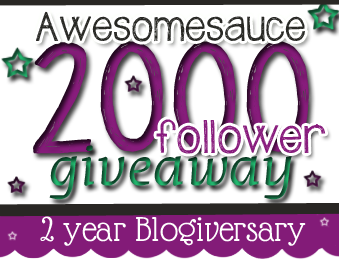 Welcome to 2 years of blogging here at AwesomeSauce Book

C

lub! To
celebrate and to thank every single one of you for being so amazing we're setting up a monster giveaway! We're counting down to the new year, the official end to our second year, and the amazing beginning of our third. With the help of some freaking awesome authors we have a giveaway for each day leading up to the new year.

We Ambers aren't really mushy here at AwesomeSauce but we'd like to

take a minute to sincerely thank every one who has been with us along

this journey. We hope you've enjoyed it as much as we have. And we hope you stick with us in the years to come!



Today's Giveaway is from the amazing author Dani Harper!
A Signed Copy Of Changeling Dawn and a tote bag
RUN
Shadow and moonlight merge beneath her bare feet,
the forest floor blurring as she flees the dogs and torches. Werewolf, monster -- those are the names given her kind by the humans who hate them.



HUNT
Kenzie Macleod has spent her whole life hiding what she is, and she's not about to open up to any man, even one as powerfully attractive as wildlife expert Josh Talarkoteen. But legend says that a Changeling cannot escape the call of her true mate, even in the wilderness of backcountry Alaska.



MATE
An isolated archeological site, a terrified Changeling cub, a secretive research center -- as Kenzie and Josh face the ultimate betrayal, his obsidian eyes promise untold pleasure and hint at dark secrets of his own .
To Enter Just Fill out the Rafflecopter
Open International
18 and Older
a Rafflecopter giveaway
and a super thanks to Dani Harper for donating to the event!