Welcome to our new feature:
Randomly Random Interviews!
We here at AwesomeSauce missed Featuring Bloggers and getting to know them better. So instead of what we did before and only talked books now we are going to talk about lots of Randomness! Hope you Enjoy and make some new friends!!
So without Further Ado Please Welcome

Jenese from Readers Confession
1.

3 favorite debut authors this year?
-Katie SeRine, Toni Aleo and Katie McGarry
2.

If you could meet 5 of your favorite bloggers who would you pick-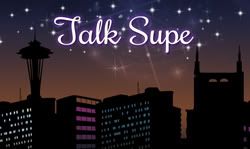 - Shelley @ Gizmo's Reviews, Talk Supe (Braine and Cimmaron), Miss Vain from Miss Vain's Paranormal Fantasy, Rachel from Parajunkee
3. Top 5 authors you want to meet?
-J.R. Ward, Toni Aleo, Larissa Ione, Stacia Kane, Kresley Cole
-A house for sure!!
5. What book would you love to see made into a movie?
-Pushing the Limits by Katie McGarry
6. What is your favorite paranormal creature and why?
-Vampires, hands down! They have just always intrigued me. I love how they can be ugly, evil, scary creatures or be sexy, handsome and loving. Just so versatile.
7. The zombie apocalypse has happened, what are your plans to survive?
- I'll probably die within minutes. Run, run, run!! LOL! I hope I can find a nice spot to camp out and make it as long as I can. Make sure I double tap. :-P
8.

If you could travel anywhere in the world where would you go and why?
-I want to see Europe. Mostly Spain, Italy, France.
9.

If you were receiving a crazy awesome award and had the chance to give a speech like you won the academy award what would you say?
- I would want to thank my hubby for putting up with me reading and blogging so much. My family and friends also for being supportive of it all.
-Going to RT author signing in 2010 and meeting Jeaniene Frost and Nalini Singh, meeting Jennifer L. Armentrout May this year...next up Olde City New Blood event in February 2013.
More about Jenese:



My name is Jenese (pronounced like Denise but with a "J") and I'm 31 years old, married, no kids but a stepmom. I'm just your average girl in Florida, originally from New York. I have a BA from the University of Central Florida in Psychology. Unfortunately, like many others I haven't done JACK with my degree. I enjoy the sun (most days) if I'm not stuck in doors with my nose to a book. I have a Nook Color which I adore and I don't leave home without.

As a child I used to read the Baby Sitters Club books, but stopped reading after long. I started up again like many others when Twilight came about. I realized my love of vampires and things paranormal couldn't be ignored. I began devouring paranormal romance books. Since my hunger for things paranormal has subsided I've ventured out into historical romance, contemporary romance, erotica, science fiction and found another

LOVE

in urban fantasy.

I don't have many local friends that share my passion for reading. So I wanted to share the love and chat with friends all over the world.
Find Out More and Make Sure to Give her a Follow!
Twitter:
@jleon09
FB:
www.facebook.com/ReadersConfession
website:
www.readersconfession.com
Goodreads:
http://www.goodreads.com/user/show/3812002-jenese-readers-confession