ATTENTION!
THE GODS ARE CALLING... AND THEY NEED
YOU!
THEY NEED YOU TO VOTE FOR EVERYONE'S FAVOURITE PUREBLOOD!
Don't tempt fate and disobey the Gods...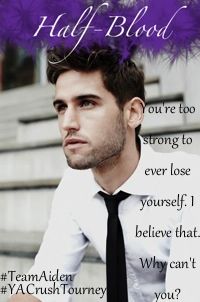 VOTE AIDEN ST DELPHI!!!!
Hey everyone, I'm Kayleigh from K-Books and I am here with a task from the Gods... to advocate for the awesome Aiden St Delphi from Jennifer L Armentrout's phenomenal Covenant series!
Aiden is the perfect lead male character in the Covenant series. I'm going to convince you why you need to vote TEAMAIDEN! After all he is the world's best Pure Blood!!
Besides you wouldn't want to upset the Gods.... WOULD YOU?
Oh and don't think your votes will go unnoticed here are some things that should motivate you to get your vote on!
250 Votes: Aiden Teaser from Deity
500 Votes: Seth Teaser from Deity
750 Votes: Onyx ARC (Pepe, Sztelle, Jen) randomly given out
800 Votes: Signed ARC of Deity
1000 Votes: Swag Pack of awesomeness given out
1500 Votes: Signed ARC of Deity
1750 Votes: Aiden Teaser from Deity
2000 Votes: Cookie Scene in film (special feature from Onyx)
If Aiden wins his first round

,
Zoo/Car Scene from Pure in Aiden's POV
Also go to K-Books for more prizes!