Today's Amazing Reader Being Interviewed is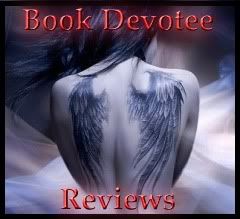 Lets Get to Know a little Something about this blogger before the Interview:
A lot of times in books the girl has to choose between 2 guys, is there a book that you totally did not agree with her choice. Tell us who, and why.


I'm probably in the minority here, but when Faythe in Rachel Vincent's Shifters series chose Marc over Jace I was very annoyed, Marc is more controlling and needy where as Jace let Faythe make her own decisions, he believed in her.


Without question J.R. Ward, she knows how to steam-up a book. Those Black Dagger Brotherhood boys. whew! *fans self*
What is the last book you read that you totally fell in love with?


The last book I read that I fell in love with I happened to pick up on a whim, Darkness Dawns by Dianne Duvall. It had the perfect mix of action, humour and sex.
If you could meet an author alive or dead who would it be and what would you say?


I would LOVE to meet J.R. Ward but I doubt anything brilliant and impressive would come out of my mouth just...Oh my god, Oh my god!
What are your favorite couples to read about getting it on?


Eric and Sookie from Charlaine Harris Sookie Stackhouse series. I am a huge Eric fan, go Eric! And of course any of the BDB couples, that's just a given.
The first sex scene you ever read?


The first scene was probably back before the movies came out and make it explode, was the last book in the Twilight series, Breaking Dawn, oh how far I have come from reading watered down PG 13+ sex scenes to some hot kinky erotica.
If you could go to a strip club what 5 book characters would you love see taking off their clothes?


Alright, I think my brain just imploded with all the possibilities! Jean-Claude and Jason from Laurell K. Hamilton's Anita Blake series. Zsadist, Vishous and Rhage from J.R Ward's BDB series.


As you have well discovered by now I am a BDB-aholic. I still remember the Vishous and Jane bathroom scene in Lover Unbound. "When I want you to beg I'll tell you", I love that line!
If you are like me and also read YA books sometimes do you ever wish they would give you way more details during intimate moments, and if so what book or couple do you think of first?


My Soul to Take (Soul Screamers Book 1)I agree, I understand that they have to keep it mellowed but as the series progresses so should the relationship with the characters just as the readers of the books that follow a YA series age and want more from them. I would love Kaylee and Nash from Rachel Vincent's Soul Screamers series to finally get on with it, they have gone through so much, they deserve to me happy and have some loving moments together.
If you had to choose a side character to see in a sex scene who would you pick?


I cannot wait until Qhuinn and Blay from Ward's BDB series to finally hook-up, move along Saxton! Qhuay all the way!
Most unbelievable sex scene ever?


I read an unbelievably bad short sex scene with a woman who thought two men were aliens in her bedroom sent to "probe" her... Excuse me if I don't buy into that.
Favorite Animal?
Wolf
Favorite TV Show?
Supernatural
Favorite Color?
Purple
Favorite Movie?
Juno
Favorite Food?
Chocolate
Day or Night?
Night
Summer or Winter?
Winter
Thanks so much for you amazing interview! I will be commenting on this in the comments as soon as its posted.lol. Hope you had fun and everyone please go over and Check out Jet on her blog!!