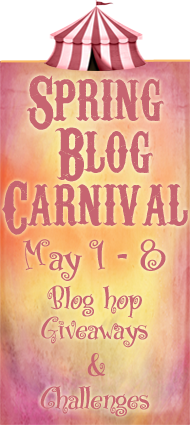 GIVEAWAY CLOSED WINNERS HAVE BEEN CHOSEN AND CONTACTED
GAME BOOTH CHALLENGE
SO STEP RIGHT UP AND WIN THIS PRIZE!!
The Forbidden Game: The Hunter; The Chase; The Kill
This book has all 3 original books from the series in it. Here is what all 3 are about.
The Forbidden Game, Volume I: The Hunter, Pocket Books, 1994

(New York Times Bestseller!)


Jenny wants to get her boyfriend, Tom, a special game for his birthday party. However, she can't help but be fascinated by the boy with the white-blond hair who sells her a strange game as a present. It turns out that the boy, Julian, is the youngest of those from the Shadow Lands, a race of evil beings who live invisibly just beside our own world. Once Jenny opens the game, she is in his land. Julian is determined to seduce her, but he has to work by a set of inflexible rules, only touching Jenny where she has reached for him. In the fantasy house that Julian has created, where everyone at the party must face their greatest fear, Julian himself is Jenny's worst nightmare. . . and maybe her dream lover, as well.
The Forbidden Game, Volume II: The Chase, Pocket Books, 1994

(New York Times Bestseller!)


Jenny begins to get terrifying phone calls and soon it's clear that Julian is loose is the real world. More and more, Jenny falls under his spell, allowing herself the freedom to do as she likes, no matter the consequences. It seems that Jenny has chosen Julian over Tom. But then her friends are disappearing, sucked into the Shadow Lands, paper dolls left in their places. Can Jenny outwit Julian without giving in to his demands entirely?
The Forbidden Game, Volume III: The Kill, Pocket Books, 1994

(New York Times Bestseller!)


Jenny returns to the place where it all began; her grandfather's house, where as a child she first met the child-Julian. A door with a strange rune on it opens to the most fantastic creation of Julian's of all: an empty amusement park that Jenny loved as a child. Except here, all the rides are deadly. More, Jenny must survive her confrontations with an increasingly frustrated and determined Julian. Will he really kill her if he can't have her? Jenny forces him to make the choice—and two worlds are changed forever.
HOW TO ENTER
- 13 years or older
- Follower
-Answer Challenge Question in Comments
open wherever book depository ships
Extra Entries
-Repost anywhere anytime during contest. Leave seperate comment with link. (only one time and its not mandatory)
CHALLENGE QUESTION
If you could play any game with any of your favorite book characters, what game would you play and why??

Wait a second that is not all!! Talking about this book on TWITTER, Jessica Verday decided to throw in a signed copy of THE HOLLOW
AND THE HAUNTED
..
Since I am mailing these its US Only. But if you want you can pay for shipping to anywhere else through paypal within 3 days of winning.. Since I am not buying the book you DO NOT have to follow just re post anywhere. Following does give you extra points though!
Click HERE to ENTER
Also you do not have to answer question for this. Just fill out form. But you can ENTER both!!!
Spring Blog Carnival is Hosted by



Candace's Book Blog http://www.candacesbookblog/, Reading Angel http://www.readingangel.com/, Pure Imagination http://www.pureimaginationblog.com/, and The Book Swarm http://www.bookswarm.blogspot.com/
May 1st-
Reading Angel
: Haunted House
Reading Teen
: Fortune Tellers Booth
May 2nd-
Candace's Book Blog
: Food Court
The Mod Podge Bookshelf
: House of Mirrors
May 3rd-
The Book Swarm
: Roller Coaster
Actin' Up With Books
: Karaoke Booth
May 4th-
Pure Imagination
: Kissing Booth
Lovely Lit
: Once Upon a Time Booth
May 5th-
Awesomesauce Books
: Gaming Booth
Books R Us
: Medieval Booth
May 6th-
Extreme Reader Book Reviews
: Guessing Booth
Colloquium
: Cotton Candy Booth
May 7th-
The Minding Spot
: Teacups Booth
Miss Remmers Review
: It's a Bad World Booth
GIVEAWAY CLOSED WINNERS HAVE BEEN CHOSEN AND CONTACTED