HOSTED BY
Butterfly Feet Walking on Life
This post was inspired by, well, my previous Reading Status posts. I wanted to make it something that everyone could particpate in. Every Saturday (and sometimes Sunday), I will post what I've finished in the past week, what I'm currently reading and where I am in the book/s, what I plan to read next, and possibly what I want to buy/get. I will be trying to do this ever week, so be sure to check back every weekend! Be sure to enter your links to your WYS posts in the Linky Tool below. (The Linky Tools will always be left open on Sundays for those of you who can't post on Saturdays.)
Books I have Read Reviewed this Week
Nightshade by Andrea Cremer
***** Read 2/6/11
Glimmerglass by Jenna Black
**** Read 2/9/11
Hearts at Stake by Alyxandra Harvey
**** Read 2/10/11
The Iron Daughter by Julie Kagawa
**** READ 2/12/11
Memes This Week,

Musing Mondays, Teaser Tuesdays, Waiting on Wednesday, TBR Thursdays, Library Thursdays Blog Hop, Follow My Blog Friday, 18 & Older Book Blogger Tag Along
..
(all the links to these are in my left side bar towards the bottom of page)
Author Signing's
I also went to a Lauren Oliver signing on Monday, and purchased Delirium while I was there.
I am also doing in the Follow Love Hop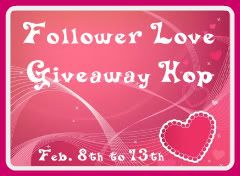 LOTS OF YA SWAG
In other News

Also I just seen this on C.C Hunters author of Born at Midnight site and thought THIS IS SOO COOL!!! I'M FAMOUS! LOL
if you look here (Go Down to Reviews) you will see a quote from me on my book review!! Isn't that Awesome? Really it is! It really is I am such a nerd but I think that is just so freaking awesome. You may feel free to call me a nerd. Everyone else is.lol. Little things get me super excited

Win An ARC of Born At Midnight. On February 15th, Macmillan is hosting a giveaway of 25 ARCs of Born at Midnight and releasing the first chapter. To enter and receive the newsletter, go to www.wordsnstuff.net and register.

In March I will be hosting a Born at Midnight Giveaway. To enter this you will have to be a follower and you will need to answer a question. The question is still in the works and it will be from C.C Hunter herself. She will also include a poster to the lucky winner!! Come back here in March for more details.

Also FEB 25th I am going to a KIM HARRISON signing!!


I am aslo participating in
Book Soulmates Random Act of Kindess
Also on the book club we are reading The Summoning by Kelley Armstrong and Succubus Blues by Richelle Mead. There are still bookmarks left for this. I have gave some away already and they all have been notified via email.
CHECK OUT Come on Over to
Reading Between the Wines Book Club
on FEB 15 to see my post on IAN from The Night Huntress series. From FEB 8th til This Side of the Graves release date she will have a post a day with something to do with the series. And I was lucky enough to be a Guest and do a Post. I am pretty excited. This is my first time doing this, so please be kind and check it out for me.
Reading this week
Riley Jenson 4
Chicagoland Vampires
Valley of Silence (The Circle Trilogy, Book 3)
Guardian of the Gate