I seen this on
The Unread Reader
so I thought I would do a recap myself.
This was my first active month blogging. I started in 2009, did like 5 reviews on here and never came back. I started at the end of December when I seen the Pick 5 challenge going on, then once January hit I started reviewing and doing memes. Its been really fun! I have found a lot of awesome blogs and new books.
Books I read because of other bloggers
Mortal Instrument series
Clockwork Angel
I have a few more and will get to them in February.
BOOKS I HAVE READ AND REVIEWED
1.
ALPHA by Rachel Vincent
*** Finished on 1/2/2011
2
Sapphique by Catherine Fisher
***** Read 1-4-11
3.
BORN AT MIDNIGHT by CC Hunter
****Read 1-6-11
4.
AWAKENED by PC and Kristen Cast
*** Read 1-9-11
5.
Crescendo by Becca Fitzpatrick
***** Read on 1/10/11
6.
Pale Demon by Kim Harrison
***** Read 1/12/11
7.
Raised By Wolves
***Read 1/14/11
8.
Tempting Evil By Keri Arthur
**** Read 1/18/11
9.
Waking the Witch by Kelley Armstrong
**** Read 1/19/11
10.
Clockwork Angel by Cassandra Clare
*****Read 1/21/11
11.
Review forLinger by Maggie Stiefvater
*** Read 1/24/11
12.
City of Ashes by Cassandra Clare
***** Read 1/26/11
13.
City of Glass by Cassandra Clare
***** Read 1/28/11
14.
Once a Witch by Carolyn MacCullough
*** Read 1/31/11
Challenges I am in
Hosted by
AwesomeSauce Book Club
1/12 DONE
100 Books In A Year Reading Challenge 2011! Hosted by
Book Chick City
13/100 DONE
Hosted by
Book Soulmates
Hosted by
Book Soulmates
The Story Siren
1/12 DONE


I hosted a few giveaways. You can click on GIVEAWAYS to see them.
-Succubus Blues by Richelle Mead ends 2/1/11
-The Summoning by Kelley Armstrong ended
-Born at Midnight bookmarks ended
Will be participating in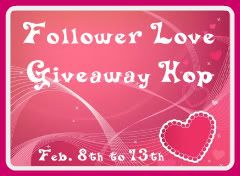 I have lots of YA swag. Bookmarks, stickers, posters. See older post to see details
.
I started a new MEME
Other things to look forward to
Feb. Books of the Month
I will also be guest posting here..
Reading Between the Wines Book Club
on Feb. 15th. They are hosting a Night Huntress countdown and I will be doing a post about IAN from the books.
Okay that is all. I think..lol. I am sure I could find more stuff, but I would probably be pushing peoples limits!!
Thanks for a great first month everyone!! I hope everyone enjoys the blog and book club, ideas are always welcomed!!